Good Evening, Panthers! Due to rain chances tomorrow, our Carnival will be inside! We will have games spread out throughout the basement and hallways to help with social distancing. Food will be served in the cafeteria. If it's not raining, people may sit outside to eat in the courtyard. Kona Ice and Poppin' Squeeze will be parked in the front of the school. An email will come out in the morning regarding the location of games and a printed copy will be provided at the ticket table. Please enter through the main doors. MASKS WILL BE REQUIRED. We look forward to seeing everyone tomorrow from 11am-3pm! ¡Buenas noches, Panthers! ¡Debido a la posibilidad de lluvia mañana, nuestro Carnaval estará adentro! Tendremos juegos repartidos por el sótano y los pasillos para ayudar con el distanciamiento social. La comida se servirá en la cafetería. Si no llueve, la gente puede sentarse afuera a comer en el patio. Kona Ice y Poppin 'Squeeze estarán estacionados en el frente de la escuela. Se enviará un correo electrónico por la mañana con respecto a la ubicación de los juegos y se proporcionará una copia impresa en la mesa de boletos. Ingrese por las puertas principales. SE NECESITAN MASCARILLAS. ¡Esperamos verlos a todos mañana de 11 am a 3 pm!

Don't forget to order!! Tomorrow is the deadline for pre-order of tickets, wristbands and bundles for the carnival! Donations will be accepted for the silent auction and cake/candy bar walk through the end of the week!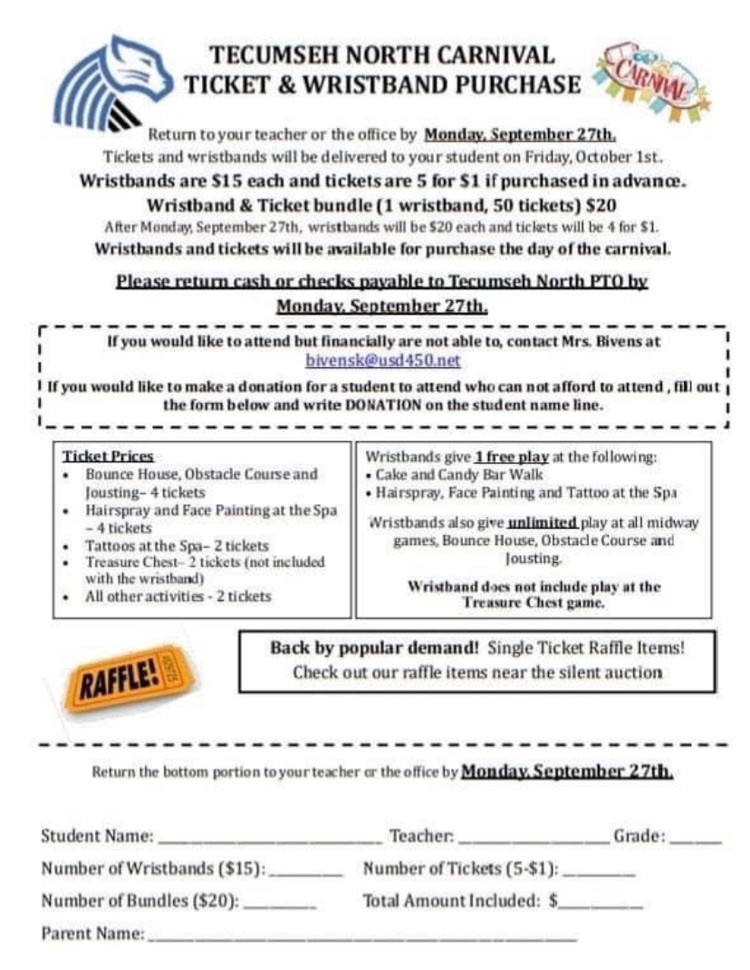 Don't forget to order!! Tomorrow is the deadline for pre-order of tickets, wristbands and bundles for the carnival! Donations will be accepted for the silent auction and cake/candy bar walk through the end of the week!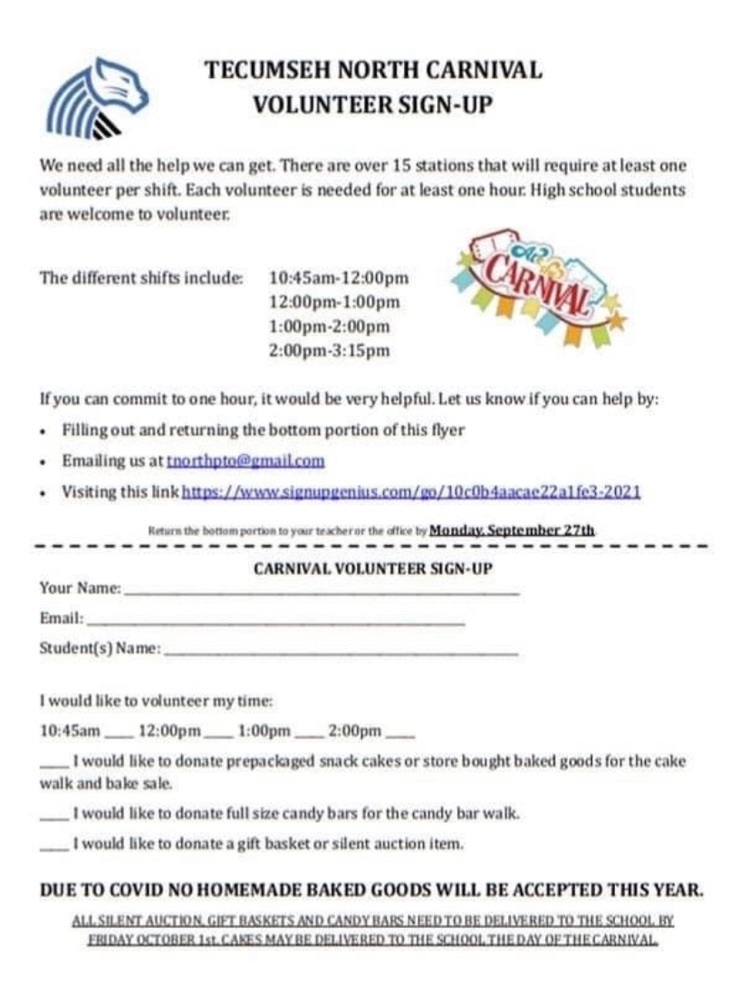 Reminder: There is NO SCHOOL TOMORROW due to Staff Professional Development! We will see everyone on Tuesday for Tecumseh North Tuesday! Wear your TNES spirit wear!!!

We have started our first One School, One Book, which is "The Lemonade War!" This is a novel for your family to read together and keep to add to your home library. Each week, we will be reading two chapters. This week's assigned chapters are 1 and 2. Happy Reading!

We're Hiring a Literacy Tutor at Tecumseh North! The At-Risk Tutor assists the reading specialist in reading and literacy instruction and remediation to students in grades K-6. Apply at:
https://bit.ly/TNLiteracyTutor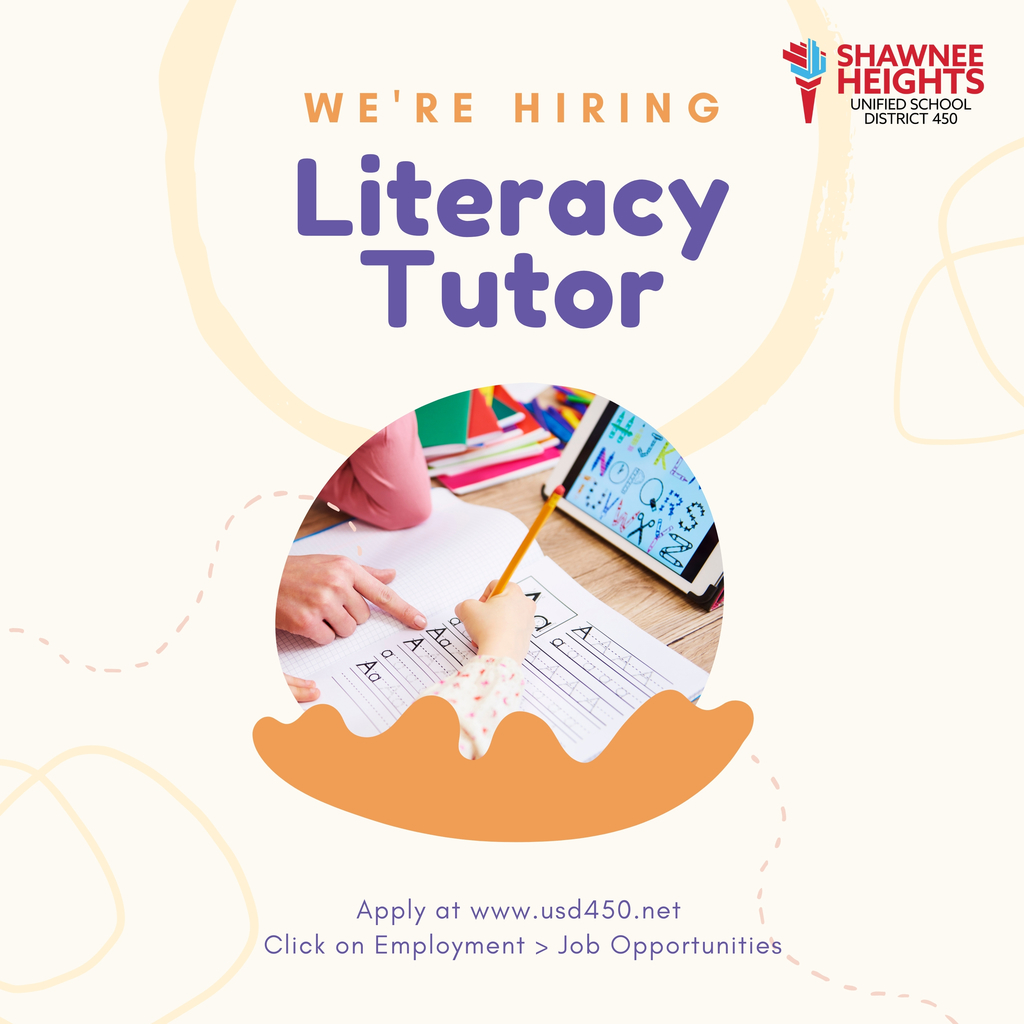 We are kicking off our first One School, One Book this week. We have determined that our book has something to do with lemons. Be sure to wear YELLOW tomorrow to celebrate our first book of the year!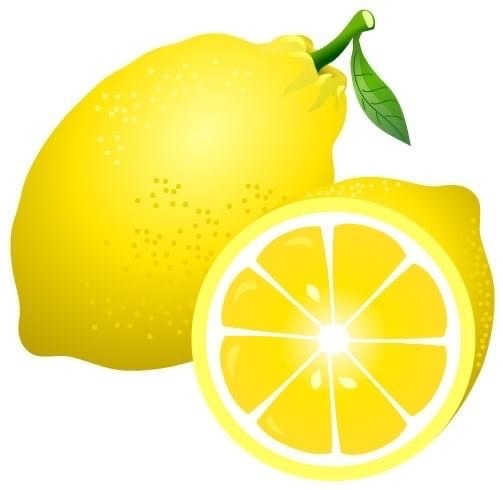 Dear Parents, After discussing the rising internal quarantines in our schools with District Leadership and Shawnee County Health Department, we think it is best to postpone Grandparents Day festivities. Grandparents day is such a fun event for both students and families. We will reschedule this day when we can ensure we are maintaining a safe environment for our students, staff, and guests. Warmly, Katie Bivens Principal Tecumseh North Elementary School
bivensk@usd450.net
¡El Día de los Abuelos de TNES APLAZADO! Queridos padres, Después de discutir el aumento de las cuarentenas internas en nuestras escuelas con el Liderazgo del Distrito y el Departamento de Salud del Condado de Shawnee, creemos que es mejor posponer las festividades del Día de los Abuelos. El día de los abuelos es un evento muy divertido tanto para los estudiantes como para las familias. Reprogramaremos este día cuando podamos asegurarnos de mantener un ambiente seguro para nuestros estudiantes, personal e invitados. Calurosamente, Katie Bivens Principal Escuela Primaria Tecumseh North
bivensk@usd450.net

TNES PTO is meeting TONIGHT at 6:30pm in the library! All are welcome! ¡El PTO de TNES se reunirá ESTA NOCHE a las 6:30 pm en la biblioteca! ¡Todos son bienvenidos!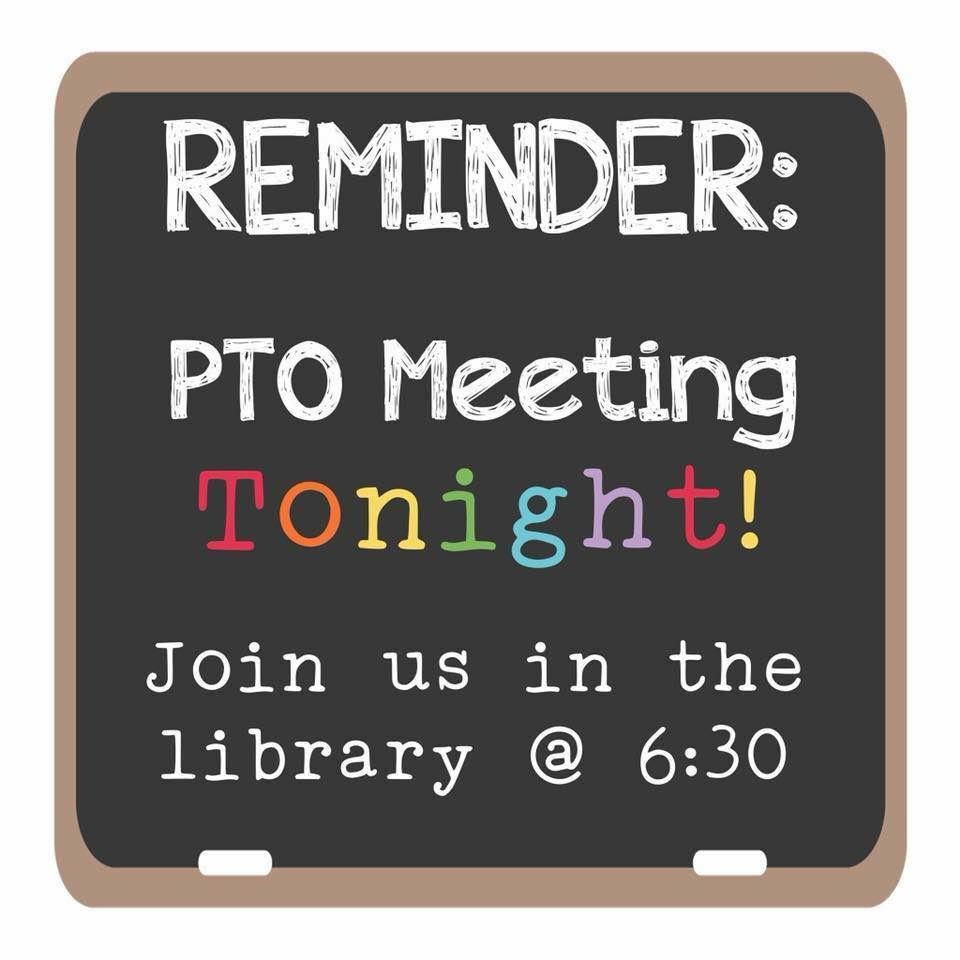 Don't forget that PTO is hosting Splish Splash Water Bash tonight from 6-8pm on the playground! Students do NOT need to wear their swim suits--regular clothes should be worn! An adult needs to accompany their student(s) the entire time. Can't wait to see everyone!!!

It's raining, but we still have hotdogs on the playground! Go to the doors to the playground by room 118 (Mrs. Tuesda Smith's room). PTO members will have hotdogs ready in to-go boxes for you to take your food home with you. You will still need to go outside to visit the Kona Ice truck.

Just a friendly reminder that Sneak Peek is TONIGHT! ECSE, PreK, and Kindergarten students may come from 5-6pm. 1st-6th grade students may come from 6-7pm. If you have students that are in ECSE, PreK, or Kindergarten AND 1st-6th grade, please bring your ECSE, PreK, or Kindergarten student towards the end of the 5-6pm time (about 5:45-5:50pm) and then stay so your 1st-6th grade student can go to their classroom from 6-7pm. We are trying to give our younger students their own time in the building and keep down on our overall number of people inside the building at one time. Hotdogs will be served outside on the playground and the Kona Ice truck will be there if you would like to purchase a snowcone. Masks are HIGHLY RECOMMENDED, but are not required at this time. Also, check your email for other back-to-school info!

Hey Panthers! Here's our August Newsletter:
https://padlet.com/reserperkinsj/AUGNewsletter
Can't wait to see everyone THIS Friday, August 13th at Sneak Peek! PreK/KG can come from 5-6pm and 1st-6th grades can come from 6-7pm. PTO will serve hotdogs on the playground. See ya then! -Principal Bivens



Get FREE tickets to visit over 70 attractions across of the state with the Sunflower Summer Program! See the article for details:
https://bit.ly/3AD1Kpk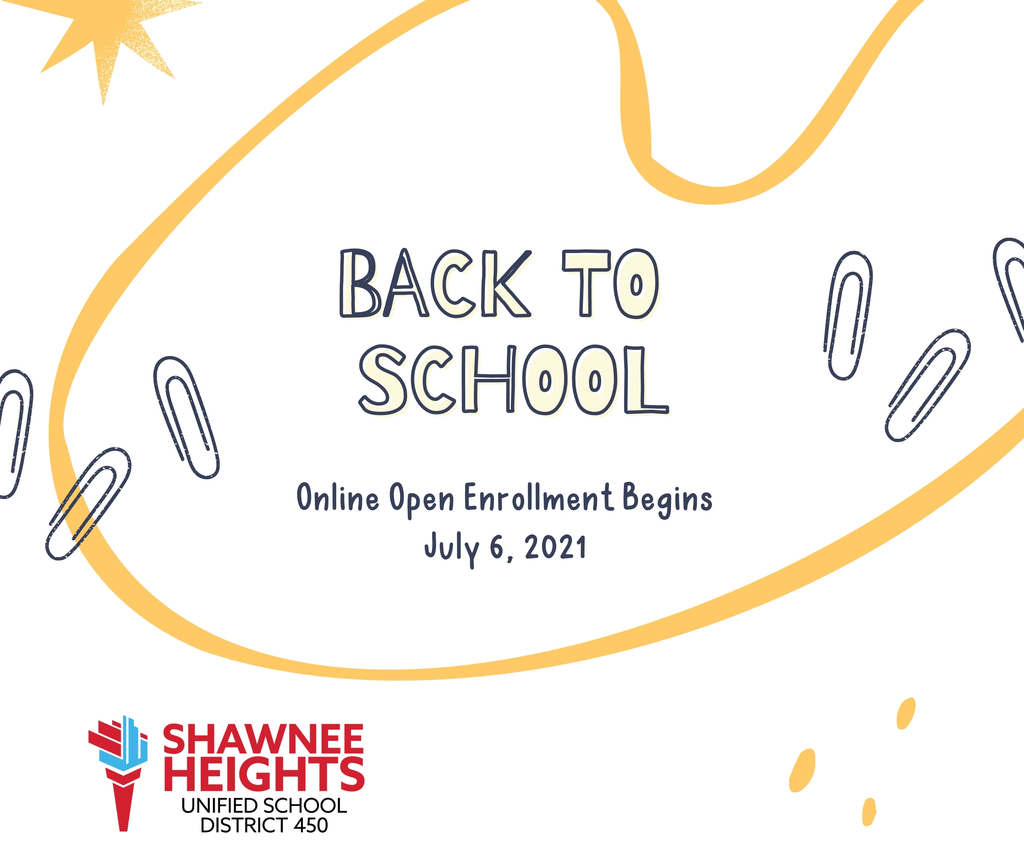 Spirit wear is here for our new TNES shirts! Orders will be on students desks for pick up the night of sneak peek. Sales will ONLY be available online, use the link below to order.
https://www.selectspiritwear.com/v5store/pc/viewCategories.asp?idCategory=536
Orders must be submitted by July 13th, no late orders can be accepted! Please keep in mind these are custom wearables and cannot be returned or exchanged unless defective. If you have any questions contact us at
tnorthpto@gmail.com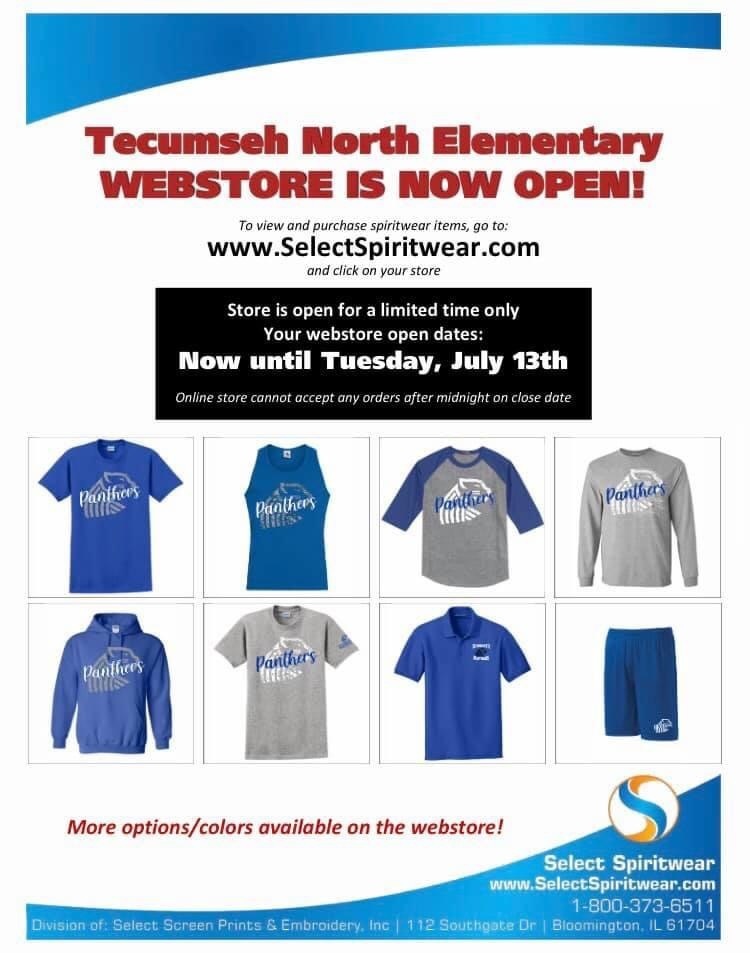 Summer Camps are still available! The Shawnee Heights Youth Speed Development Camp is available to 2nd - 6th grade students starting on July 5th - 15th. Sign up for this camp and others here:
https://bit.ly/3hdNnyT