If you are interested in volunteering for any of the opportunities outlined in the previous email regarding PTO, please email:  
tnorthpto@gmail.com
. Thank you! Si está interesado en ser voluntario para cualquiera de las oportunidades descritas en el correo electrónico anterior con respecto a la PTO, envíe un correo electrónico a:
tnorthpto@gmail.com
. ¡Gracias!

Hi all! As this school year comes to a close, the PTO is in need of a few positions to be filled for some of our events for next school year.  Coordinator for our monthly night out events at restaurants that help to raise funds for our school. Coordinator for our grandparents' breakfast in September, to show appreciation for all the wonderful grandparents of our students. Coordinator for bus driver appreciation in October, this is one day to give our bus drivers a thank you gift to say thank you for keeping our students safe, and for driving them to and from school each and every day. Coordinator of meals for our teachers during parent teacher conferences in October, this includes a lunch on one day and a dinner on another. Coordinator for our Bingo event in April. If you are interested in any of these opportunities or have any questions, please don't hesitate to ask. Thank you for your continued support of the PTO! ¡Hola todos! A medida que este año escolar llega a su fin, el PTO necesita algunos puestos para cubrir algunos de nuestros eventos para el próximo año escolar. Coordinador de nuestros eventos nocturnos mensuales en restaurantes que ayudan a recaudar fondos para nuestra escuela. Coordinador del desayuno de nuestros abuelos en septiembre, para mostrar agradecimiento a todos los maravillosos abuelos de nuestros estudiantes. Coordinador para la apreciación de los conductores de autobuses en octubre, este es un día para darles a nuestros conductores de autobuses un regalo de agradecimiento para agradecerles por mantener seguros a nuestros estudiantes y por llevarlos hacia y desde la escuela todos los días. Coordinador de comidas para nuestros maestros durante las conferencias de padres y maestros en octubre, esto incluye un almuerzo en un día y una cena en otro. Coordinador de nuestro evento de Bingo en abril. Si está interesado en alguna de estas oportunidades o tiene alguna pregunta, no dude en preguntar. ¡Gracias por su continuo apoyo al PTO!

We will be INSIDE for our 6th grade promotion tonight in the gym.  Please wear a mask and practice socially distancing.  Entry will occur through the main doors.   Estaremos ADENTRO para nuestra promoción de sexto grado esta noche en el gimnasio. Use una máscara y practique el distanciamiento social. La entrada se producirá por las puertas principales.

Hello 6th Grade Parents! Reminder:  Tomorrow, Thursday the 27th, is our 6th grade promotion! Please plan to arrive with your student at 5pm. We will begin shortly after.  It will be held on the playground and you can enter through the south gate of the playground (near Mrs. Brown's room).  This is a standing event – limited seating will be available for those in need. If it rains, we will be in the gym.  You will enter through the main doors.  Masks are not required if the event is outdoors, but they will be required if we have to move the event indoors.   Thank you! ¡Hola padres de sexto grado! Recordatorio: mañana jueves 27 th , es nuestro 6 th promoción de grado! Por favor planee llegar con su estudiante a las 5 pm. Empezaremos poco después. Se llevará a cabo en el patio de recreo y puede ingresar por la puerta sur del patio de recreo (cerca de la habitación de la Sra. Brown). Este es un evento de pie - habrá asientos limitados disponibles para aquellos que lo necesiten. Si llueve, estaremos en el gimnasio. Entrarás por las puertas principales. Las máscaras no son necesarias si el evento es al aire libre, pero serán necesarias si tenemos que trasladar el evento al interior. ¡Gracias!

Watch the Elementary Orchestra & Band Concerts LIVE at:
https://youtu.be/1oYOXSD_aXg
Orchestra will begin at 6:15pm and Band will begin at 7:30.

Hey, Panthers! Please check your email regarding our Field Day plans on Friday. -Principal Bivens

6th Grade Parents, Just a reminder that in TWO weeks (Thursday, May 27th) we will hold our 6th grade promotion outside on the TNES playground at 5pm.  This will allow for social distancing.  Masks are required.  If it rains, we will move the event to the gym.   Thank you!   Padres de 6to grado, Solo un recordatorio de que en DOS semanas (jueves 27 de mayo) tendremos nuestra promoción de sexto grado afuera en el patio de recreo de TNES a las 5pm. Esto permitirá el distanciamiento social. Se requieren máscaras. Si llueve, trasladaremos el evento al gimnasio. ¡Gracias!

Join us tonight at 630 pm at Senor Burrito for our last PTO meeting of the school year! If you are interested in an officer position, or if you have any questions on what is required for the different positions, email the PTO at
tnorthpto@gmail.com
or send us a message here. Positions available are: President Vice President Secretary Treasurer (must be a staff member) New members are always welcome! Únete a nosotros esta noche a las 630 pm en Senor Burrito para nuestra última reunión de PTO del año escolar! Si está interesado en un puesto de oficial, o si tiene alguna pregunta sobre lo que se requiere para los diferentes puestos, envíe un correo electrónico al PTO a
tnorthpto@gmail.com
o envíanos un mensaje aquí. Las posiciones disponibles son: Presidente Vicepresidente Secretario Tesorero (debe ser miembro del personal) ¡Los nuevos miembros siempre son bienvenidos!

Good Evening, Panthers! Tomorrow is a big day! In-person 3rd, 4th, 5th, & 6th grade students will be taking Section 1 of the KAP ELA State Test! Please make sure your student(s) get a good night's sleep & eat a good breakfast. Can't wait to see them "knock it out of the park" on the state assessments!!! -Principal Bivens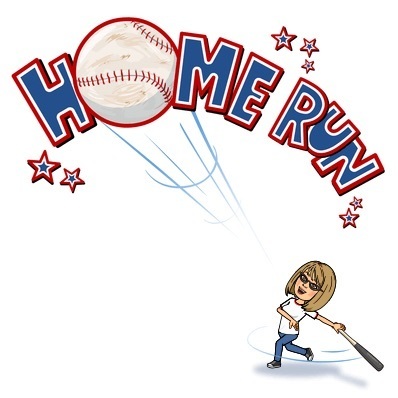 Good Evening! Our 5th graders rocked the science state assessment today! We can't wait to see our 5th grade remote students tomorrow from 9-11:30am to take the science state assessment. Keep working hard, Panthers! -Principal Bivens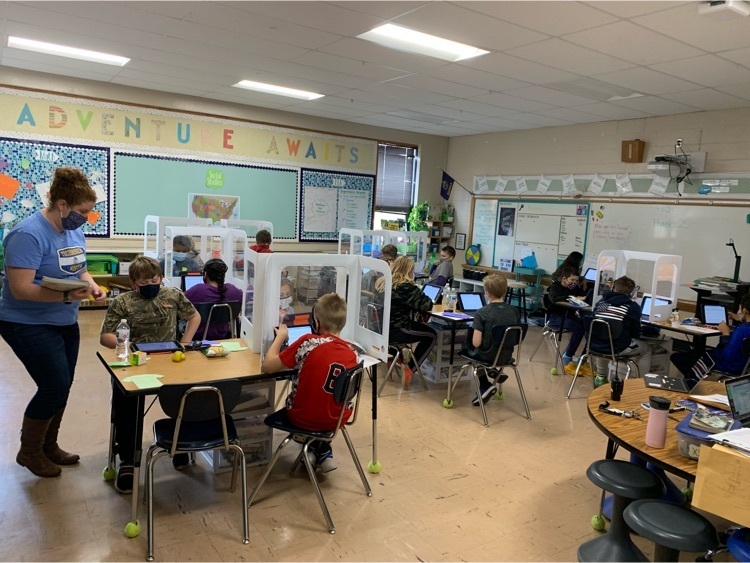 3rd-6th Parents—Please check your email for reminders about State Assessments (this includes Remote Students)! -Principal Bivens

Good Evening, Panthers! Just a reminder that tomorrow, Wednesday, April 14th, is an in-person learning day! -Principal Bivens

Good Evening, Panthers! Reminder that we start in-person, 5-days per week tomorrow. There will be no further remote Wednesdays. This leaves us with 35 in-person learning days until the last day of school on Friday, May 28th. In order to maximize our in-person learning time, please ensure that your student(s) attends school daily. Looking forward to finishing the year together! -Principal Bivens

Parents—Please check your email or our Facebook page regarding our Spring Assessment Schedule. Have a great weekend! -Principal Bivens

Tomorrow is Opening Day for the Royals! Wear your favorite baseball team shirt & ball cap! Go Royals! Also, Site Council will meet at 5:45pm & PTO will meet at 6:30pm IN PERSON in the library. Hope to see everyone there!


TNES Parents/Guardians: STUDENT SCHEDULE FOR THIS WEEK Monday, 3-22 Online Book Fair continues at:
https://bookfairs.scholastic.com/.../cptoo.../homepage.do
... Dental clinic interest forms sent home with students Tuesday, 3-23 TNT – TECUMSEH NORTH TUESDAY - wear your TN Spirit Wear Wednesday, 3-24 PreK-6th GRADE STUDENTS IN SESSION AT SCHOOL – NOT REMOTE DAY ***ECSE will be remote!!! Thursday, 3-25 End of 3rd Quarter Friday, 3-26 NO SCHOOL STUDENTS – Teacher Work Day Let's have a great week! #PantherProud

Good Evening, Panthers! Reminder that tomorrow (Wednesday, March 17th, & Thursday, March 18th) are remote learning days! Please make sure your student is on for their 8:50am Class Meeting both days. We will see all students back in school on Friday, March 19th! -Principal Bivens


Dear Tecumseh South and Tecumseh North Families, As you may recall, teachers and staff received their first dose of the COVID-19 vaccine on February 24, 2021. Due to weather, this first dose was postponed from its original date; however, we are grateful our teachers and staff could have this opportunity. The vaccine's initial schedule would have made it possible for our staff to receive the second dose during Spring Break; however, due to the delay, the second dose of the vaccine has been scheduled for each of our teachers and staff by Stormont Vail on March 17th and 18th. Both Tecumseh South and Tecumseh North Elementary schools will have about 50% of their staff receiving their second vaccination on March 18, 2021. Due to the considerable staff reduction, we have decided that it is best to have an additional remote learning day on Thursday, March 18, 2021 for the Tecumseh South and Tecumseh North Elementary Schools. We will then continue with in-person learning on Friday, March 19, 2021. Teachers will reach out to their families to communicate learning plans. We are excited to have all our elementary students back to 4 Day On-Site learning starting March 15, 2021. We understand making these changes is hard on everyone, and we apologize for any inconvenience this will cause. We hope that after our staff can be fully vaccinated that there won't be any more interruptions to the schedule. Have a wonderful Spring Break!